Plant 1

Appearance of Plant 1
Press Line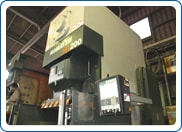 45t - 3 machines, 60t – 1 machine, 80t – 1 machine, 200t – 2 machines, 400t – 1 machine
Automatic press line – 1 machine
Welding Robot / Fusing Robot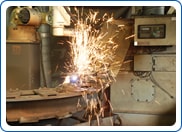 1 CO2 welding robot, 2 air plasma fusing robots, 1 semi-automatic welding machine

Shot Blaster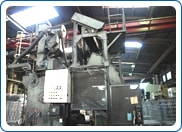 3 tumblingtype shot blasters with automatic feeding function

Throughput
300kg/batch, Capacity: 0.10 ㎥, Maximum weight: 15kg
Zinc Phosphate Film Treatment Facilities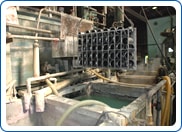 Hot-Water Washing Tank
W1300 x L1200 x H1400 (capacity: 1500ℓ) 2 machines
W1000 x L900 x H1200 (capacity: 800ℓ) 3 machines
Formation Tank
W1300 x L1200 x H1400 (capacity: 1500ℓ) 1 machine
W1000 x L900 x H1200 (capacity: 800ℓ) 1 machine
Degreasing Tank
W1000 x L900 x H1200 (capacity: 800ℓ) 1 machine
Lubrication Tank
W1300 x L1200 x H1400 (capacity: 1500ℓ) 1 machine
Wastewater Treatment Facilities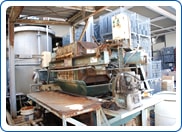 Wastewater from a Zinc Phosphate film treatment process is treated to be within a drain reference value.
Plant 2

Appearance of Plant 2
Machining Center / Production Center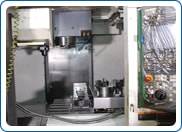 Machining Center
Table 600mm x 1,100mm Taper No. 50
Production Center
Table 400mm x 600mm Taper No. 30
NC Lathe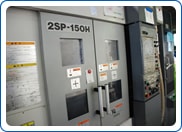 NC Lathe
10 machines (round object process, outer diameter of 200mm or less)
2-Spindle Automatic NC lathe
2 machines
Screw-Shape Measuring Device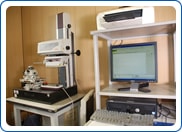 Our screw-shape measuring device has a measurement error within 1/1000mm
(It is also possible to measure the shape of an object other than a screw.)
2D CAD , 3D CAD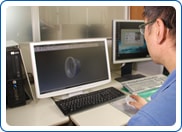 We offer design capabilities for molds, jigs, and tools as well as product design.